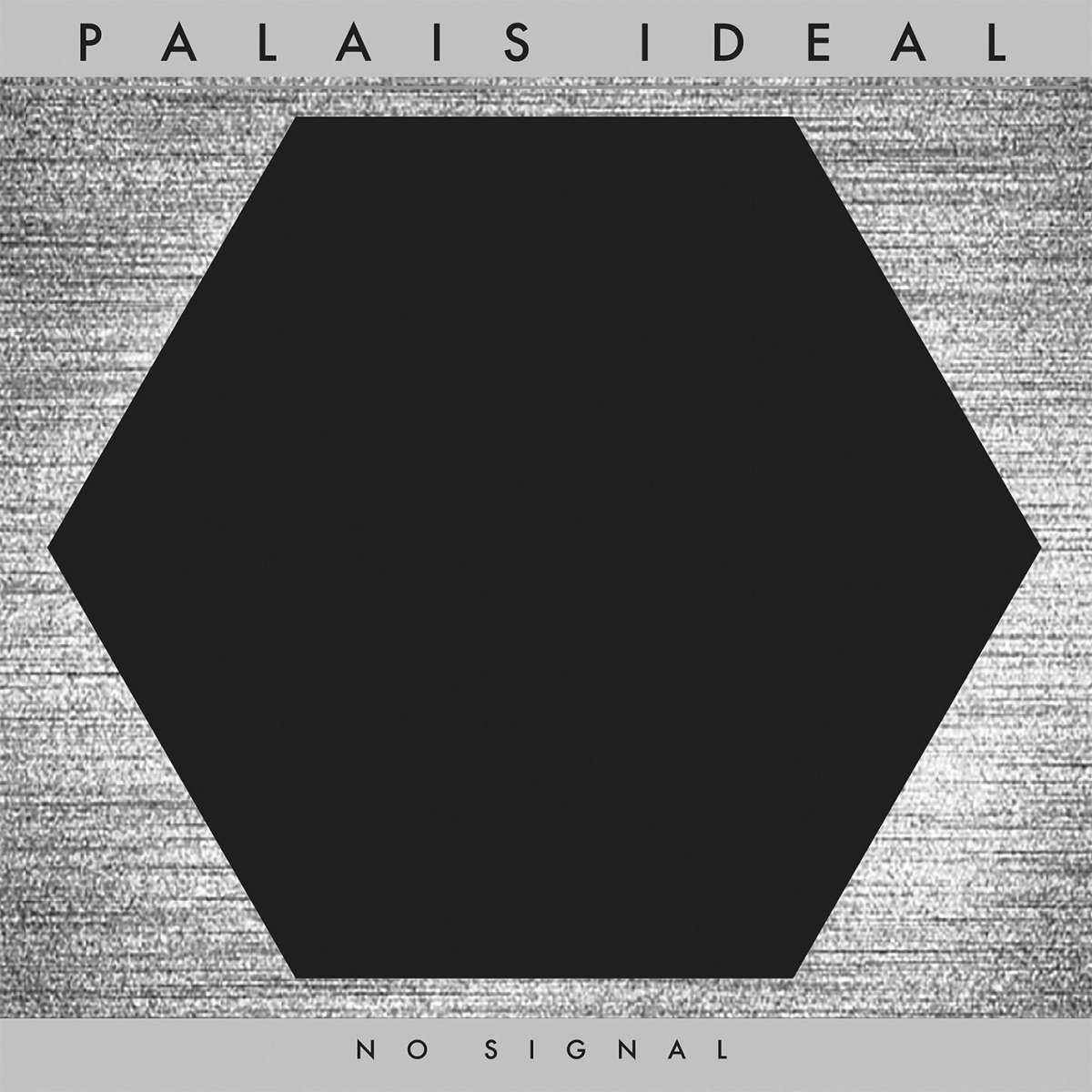 Post-Punk / Cold Wave with an authentic early 80s sound, label: Dark Vinyl, 2018 ; ein Anwärter...
mehr
Produktinformationen "PALAIS IDEAL - No Signal"
Post-Punk / Cold Wave with an authentic early 80s sound, label: Dark Vinyl, 2018 ; ein Anwärter auf die Top 10 des Jahres! " BLACK Onlinemagazin (April2018) ;
Post-Punk / Cold Wave with an authentic early 80s sound and inspiration from works by The Cure, Lebanon Hanover, The Sound and She Past Away; 6-panel deluxe digipak with booklet; label: Dark Vinyl , Januar 2018,
Review BLACK Online Magazin: Das nur auf den ersten Blick noch junge Duo PALAIS IDEAL legt mit "No Signal" ein Debüt vor, welches sich im weiten wie stark bevölkerten Genre des Post Punk und Cold Wave behaupten muss. Bei genauerer Betrachtung stecken dann hinter PALAIS IDEAL mit John Edwards (GENERATOR 9) und Richard van Kruysdijk (PHALLUS DEI) zwei alte "Hasen" der Szene, wobei letzterer noch jede Menge andersartige Nebenprojekte (SWARTALF, CUT WORMS, BLINDFOLD etc.) am laufen hat. Deshalb verwundert es auch nicht, das die 11 Songs auf "No Signal" professionell produziert aus den Boxen tönen und das Songwriting deutlich mehr als solide ist. Über ein Fundament aus analoger Vintage-Elektronik und Drumbox, legen sich hier ein zackiger Bass, forsch-niedelnde Gitarren-Riffs und ein wirklich charismatischer Gesang, was an jetzt nicht wirklich innovativ ist und es aber auch überhaupt nicht sein will. Obwohl ich Anfangs recht skeptisch an das Album gegangen bin, muss ich gestehen, inzwischen völlig begeistert von diesem zu sein. Das Album bietet einfach nur mitreißend-treibender und gleichzeitig melancholischer Post Punk, welcher auf den allseits bekannten alten Vorbildern aus den 80er Jahren fußt, sich aber auch nicht hinter aktuellen Vertretern des Genres, wie INTERPOL oder den EDITORS zu verstecken braucht. Mit "Fun Time" (Iggy Pop) und "Resistance" (THE SOUND) sind darunter zwei Coverversionen zu finden, die sicher eine Geschmacksfrage sind, aber im Kontext des Duos den Faktor des Spaß-Projektes betonen. Mir macht die CD auf jeden Fall gute Laune und das für Dark Vinyl-Verhältnisse mehrfach ausklappbare Digipack im Hochglanzdruck + Booklet kann man fast schon als luxuriös bezeichnen. Wer hier übrigens eine Vinyl-Ausgabe des Albums vermisst, dem sei die im Vorfeld erschienene limitierte weiße 10"-EP "The Future Has Been Cancelled" mit 4 Songs in anderen Versionen empfohlen. "No Signals" ist für mich definitiv ein Anwärter auf die Top 10 des Jahres! (Marco Fiebag)
Label-Info:
Palais Ideal's high-energy songs are constructed from fragments of Post-Punk and New Wave. They use vintage synths, guitars and equipment to create an authentic early 80s sound. Like contemporary bands as Editors, She Past Away, Lebanon Hanover, Trentemøller and Ikon, they draw inspiration from works by The Cure, New Order, The Sound and the Sisters of Mercy. As musicians and producers, both members have worked on projects for independent and major labels and toured extensively. They have also collaborated in their previous bands with members of Bauhaus, Tuxedomoon, Christian Death, The Legendary Pink Dots, Coil, Clan of Xymox and Swans. A new video clip for their track "Invisible Eye" is currently in production and will be revealed in December 2017.
PALAIS IDEAL - Richard van Kruysdijk (bass, baritone guitar, backing vocals, synths, programming) and John Edwards (vocals, guitars, synths, programming) - appeared out of nowhere in December 2016 with the video to their first ever track "Crossfade / Dissolve". This was soon followed by a four track limited edition 10" white vinyl EP on Dark Vinyl Records. They gained immediate attention from worldwide radio shows and signed to booking agencies in The Netherlands (GoMuSic), the UK (8ball) and Germany (FFM). Following their first stage appearance a few months later, supporting WIRE, they continue to play numerous venues in The Netherlands and abroad. In December, they will be touring with Clan of Xymox. On 17 February, Palais Ideal will present their debut album during a show with Clan of Xymox at the Effenaar in their home town Eindhoven. Live performances will continue throughout 2018, including several festivals such as Synthetic City, London.
Tracklist: 01. Crossfade / Dissolve / 02. Stellar Mass / 03. Deity / 04. Remains / 05. Funtime / 06. The Book of Lies / 07. Seen Missing / 08. A Black Noise (extended) / 09. Resistance / 10. Invisible Eye / 11. No Signal
Weiterführende Links zu "PALAIS IDEAL - No Signal"