PALAIS IDEAL - The Future Has Been Cancelled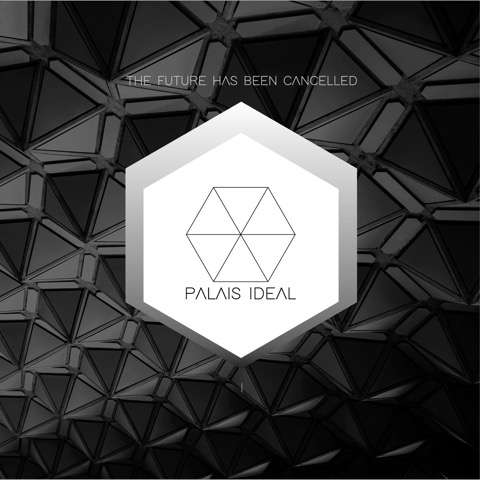 4 Track Album 10" , white vinyl, lim 500 copies ; label: Dark Vinyl, Release Date: 2.June 2017,...
mehr
Produktinformationen "PALAIS IDEAL - The Future Has Been Cancelled"
4 Track Album 10" , white vinyl, lim 500 copies ; label: Dark Vinyl, Release Date: 2.June 2017, Genre: Dark Wave , File: She Past Away, Lebanon Hanover, Ikon ...
Review BLACK OnlineMagazin: " Tanzbarer New/Dark Wave erreicht mich dieser Tage aus dem schönen Eindhoven in den Niederlanden. Die beiden Produzenten John Edwards und Richards Van Kruysdijk sind schon lange innerhalb der holländischen Subkultur umtriebig. Mit ihrem neuen Projekt PALAIS IDEAL huldigen sie der guten alten Post-Punk und Synth-Pop-Ära und machen Musik für nostalgische Ohren, die auf ewig THE CURE oder THE SISTERS OF MERCY verfallen sind. Ihr Stil zeichnet sich durch eine starke Verschmelzung aus Cold/Minimal-Wave-Elementen mit melancholisch-dunklen Vocals aus, klingt organisch und nicht konstruiert und ist somit auch für eine junge Hörerschaft interessant, die möglicherweise jetzt erst mit analogen Synthesizer-Sounds aufwächst oder durch Bands wie EDITORS oder INTERPOL sozialisiert wurde. Dabei erinnert vor allem der markante Gesang stellenweise auch an Peter Heppner und dessen ruhendes WOLFSHEIM-Projekt. Die beiden Musiker sehen ihren Sound deutlich von "Romantizismus und Modernismus" inspiriert. Theoretisch könnte jedes der vier Stücke auf der 10-Inch-Scheibe als Hit-Single für den Dark Floor durchgehen, schaffen es PALAIS IDEAL doch leicht, Eingängigkeit mit Melodie und Atmosphäre zu paaren. Somit lädt ihr eigener PALAIS IDEAL lädt alle Besucher zu einem nahbaren Ort für emotionales Engagement, energetischem Tanz und intellektuelle Stimulation ein.
Wer aktuell Projekte wie SHE PAST AWAY, ASH CODE oder TEMPERS abfeiert, darf unseren holländischen Nachbarn ein Ohr leihen, denn innerhalb der Szene wird man von PALAIS IDEAL sicher noch hören. Mit ihrem Erstlingswerk setzen sie zumindest schon mal ein starkes Ausrufezeichen! Hohes Ohrwurmpotenzial inklusive. (D. Charistes) "
In designing the PALAIS IDEAL, John Edwards (guitars, vocals, synths, programming) and Richard van Kruysdijk (bass, baritone guitar, backing vocals, synths, programming) have joined ranks with bands such as Editors, She Past Away, Lebanon Hanover, Trentemøller and Ikon, who have also drawn inspiration from works by The Cure, New Order, The Sound and the Sisters of Mercy.
As musicians and producers, both members have worked on projects for independent and major labels and collaborated with members of Bauhaus, Tuxedomoon, Christian Death, The Legendary Pink Dots, Clan of Xymox, Swans
PALAIS IDEAL will start their tour on 11 May in Utrecht (with WIRE) and will be in Germany (Frankfurt and Hannover) in December with Clyan Of Xymox.
Tracklist:
Crossfade / Dissolve
Stellar Mass
A Black Noise
Seen Missing
Video:
https://www.youtube.com/watch?v=gquSIWcfM2s
Concerts:
11 MAY - DE HELLING, UTRECHT (NL) with WIRE
26 MAY - ROCKPALAST (MATRIX), BOCHUM (GER)
3 JUNE - FLORA THEATER, DELFT (NL)
17 JUNE - TAC, EINDHOVEN (NL)
14 JULY - VOLTA, AMSTERDAM (NL)
15 OCTOBER - W2, 'S-HERTOGENBOSCH (NL)
9 DECEMBER - LUX, HANNOVER (GER) with CLAN OF XYMOX
Weiterführende Links zu "PALAIS IDEAL - The Future Has Been Cancelled"