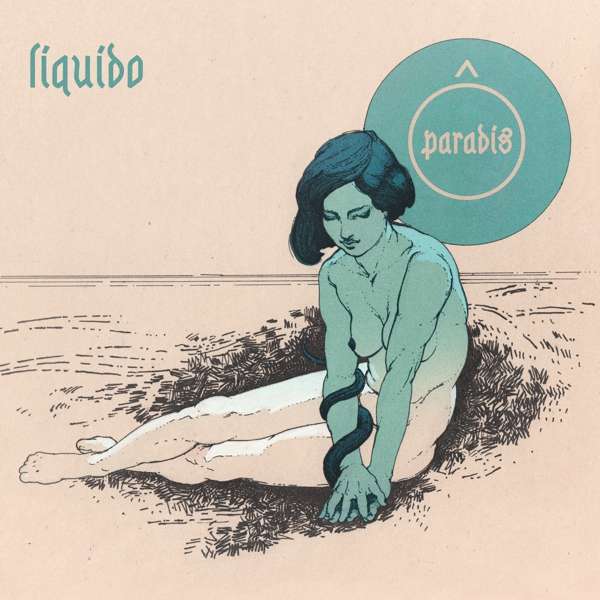 new album , melancholic Dark Folk from Spain, 6 page-eco-digifile label: Dark Vinyl, January...
mehr
Produktinformationen "O PARADIS - Liquido"
new album , melancholic Dark Folk from Spain, 6 page-eco-digifile
label: Dark Vinyl, January 2021
The new album by Ô Paradis "Líquido represents the first profound change the band has made since its inception more than 20 years. We could even call it a fresh start / a new beginning.
While it is true that Demian has always contributed new directions, trends, styles or sounds to each album in the past, this time he seems to just let it flow in order to challenge his former conceptions.
What's different is the attitude. Being less psychological and more visceral, it is freer and more open, allowing new musical influences to integrate themselves and allowing his poetry to become more authentic.
Without a singly rhythm being martial, his music smells like gunpowder.
We hear heavy distortions while being aware oft he fact that the song is not an industrial one.
We discover songs which, unlike a pop song, do not challenge us.
We feel a notion of hip hop while, at the same time, the music does not intend to move us.
Such a fragile balance can only be created by setting aside any standards and by giving the mere experience a voice.
The result is a dark, dirty and dejected albumconsisting of a highly successful punk / rough energy , to which only Aloma Ruiz Boada's violin splashes of colour. It also includes cryptic texts , which must be related to personal conflicts and be tuned to the misfortune of a wounded country as well as the loss of spirituality.
Das neue Album von Ô Paradis "Líquido", stellt die erste tiefgreifende Veränderung dar, die die Band seit ihrer Gründung, also seit mehr als 20 Jahren, vollzogen hat. Man könnte wirklich von einem Neuanfang sprechen.
Während Demian in der Vergangenheit bei jedem Album immer wieder neue Richtungen, Trends, Stile oder Sounds ins Spiel gebracht hat, scheint es diesmal so, als würde er alles einfach nur fliessen lassen, um seine früheren Vorstellungen zu hinterfragen.
Der Unterschied liegt in der Haltung. Weniger mental und mehr viszeral, freier und offener, um neue musikalische Einflüsse einfließen und seine Poesie authentischer werden zu lassen.
Es riecht nach Schießpulver, ohne dass ein einziger Rhythmus martialisch wäre.
Wir hören schwere Verzerrungen, wohl wissend, dass es sich nicht um einen Industrial Song handelt.
Wir entdecken Songs, die uns im Gegensatz zu einem Popstück nicht beanspruchen.
Wir spüren Hip-Hop, ohne dass die Musik den Anspruch erhebt, uns bewegen zu wollen ...
Ein solch fragiles Gleichgewicht kann nur entstehen, wenn man alle Ansprüche beiseite lässt und nur das Erlebte zu Wort kommen lässt.
Das Ergebnis ist ein düsteres, schmutziges und niedergeschlagenes Album, mit einer gelungenen punkig-rauen Energie, zu der nur Aloma Ruiz Boadas Geigen Farbtupfer hinzufügen, und kryptischen Texten, die im Kontext von persönlichen Konflikten, abgestimmt auf das Unglück eines verwundeten Landes und den Verlust von Spiritualität, verstanden werden müssen.
Weiterführende Links zu "O PARADIS - Liquido"