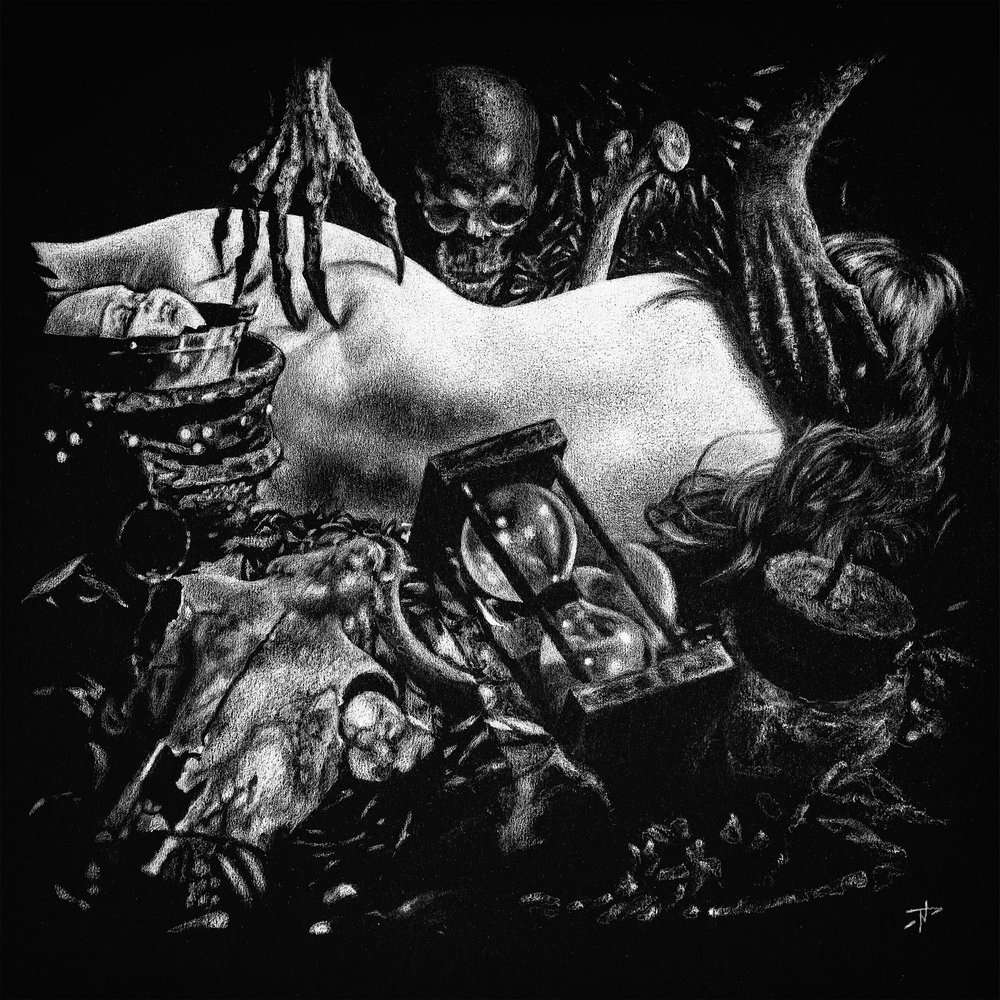 label: Cyclic Law , February 2023, lim 300 copies A hundred years of WITCHCRAFT THROUGH THE...
mehr
Produktinformationen "VORTEX - Häxan"
label: Cyclic Law , February 2023, lim 300 copies
A hundred years of WITCHCRAFT THROUGH THE AGES: In 1922 Benjamin Christensen's film HÄXAN was unleashed and left a significant mark in history of film to this day. This psychological portrayal of occultism and inquisition combined a critical perspective on religion and patriarchy with stunning visions of possession, sabbath rituals, torture, and demons.
In celebration of this 100th anniversary, German ritual formation VORTEX has developed a brooding, percussive and complex musical work evoking hidden energies and abyssal spirituality. Having dealt with Vorticism (ROCKDRILL), ancient mythology (KALI YUGA, MOLOCH, AS GODS FALL) and solar rituals (HELIOZ) before, HÄXAN represents an epic new level for VORTEX's energetic ritual sound, based on drones, gongs, throat singing, percussion, strings, guitars, horns, and processed field recordings. Both Vinyl and the accompanying CD included in this set contain completely different mixes of two main compositions: The vinyl mix is a dynamic, drone guitar driven post-industrial collage, while the CD reduces this approach to its dark ambient core. Both versions are apocalyptic soundtracks in their own right and are intended for rituals, meditation and a deep listening experience.
For the recording of HÄXAN Vortex founder Marcus Stiglegger teamed up with Oliver Freund (of MARS and Vinur), who also supports the live rituals of the band. Live rituals dedicated to HÄXAN will start on Samhain 2022 (International Film Festival Braunschweig) and continue from there on. The CD contains one bonus track featuring the voice of Galla Borowski. Mastered by Frédéric Arbour at Cyclic Law.
The hypnotic and surreal artwork concept of the album is completely based on chalk drawings by shamanic artist Nadine en Noir inspired by key moments of the film HÄXAN.
Limited Edition Vinyl & CD set of 300 copies, in Gatefold Sleeve,
Weiterführende Links zu "VORTEX - Häxan"