ECHO WEST - Reincarnation of Doubts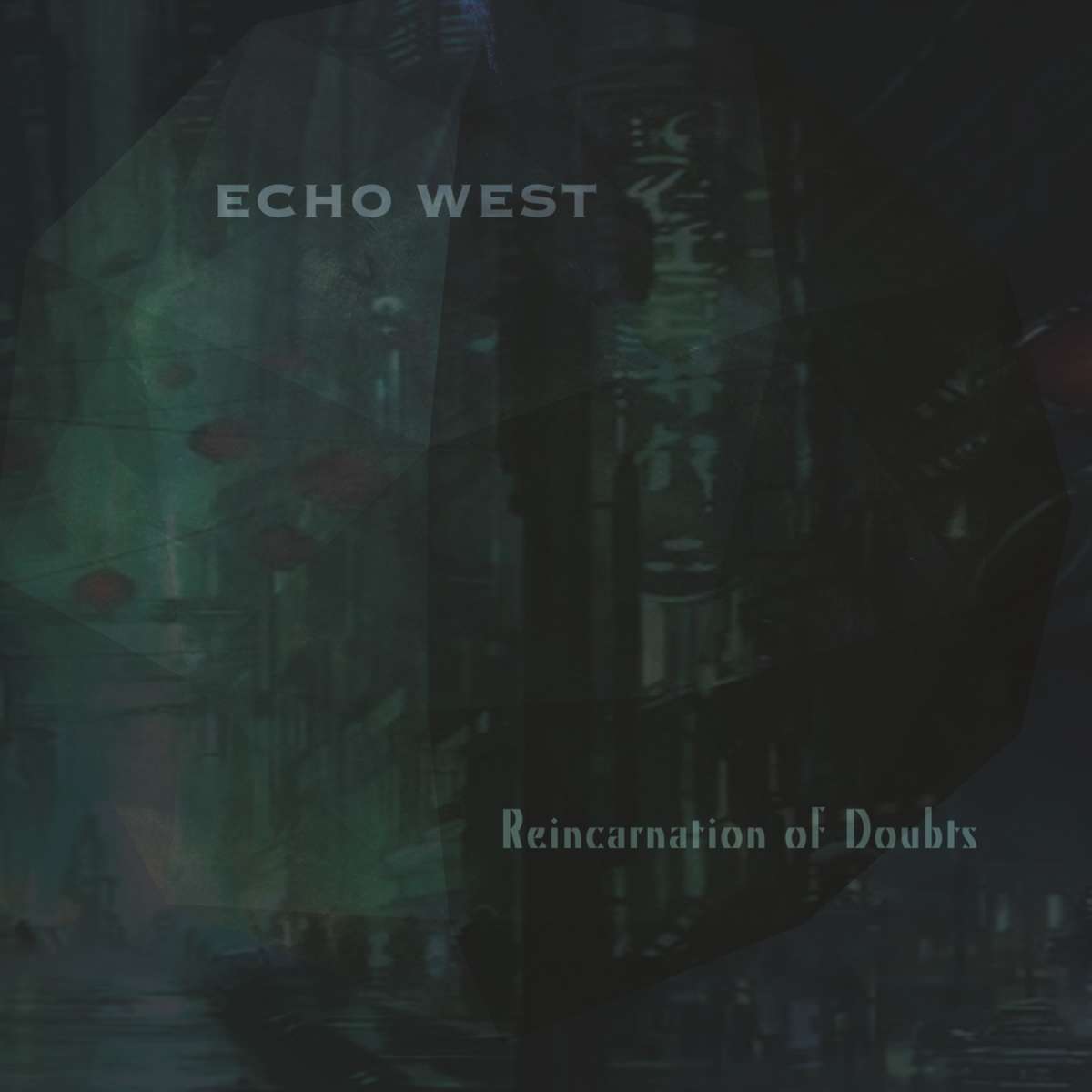 label: Dark Vinyl, June 2022, for fans of DAF, VOMITO NEGRO and THE KLINIK, file: Analogue...
mehr
Produktinformationen "ECHO WEST - Reincarnation of Doubts"
label: Dark Vinyl, June 2022, for fans of DAF, VOMITO NEGRO and THE KLINIK, file: Analogue Minimal Electro, Angst Pop
new album with 11 cool & analogue Minimal Wave / Electro tracks in the style of early THE KLINIK / VOMITO NEGRO and DAF !
After 5 years break there are new songs from ECHO WEST !
During the creation of these songs analog equipment was used consciously, in order to do justice to the spirit and feeling of their EBM idols THE KLINIK, VOMITO NEGRO and especially DAF. A homage to the revolutionary , analog 80s and a departure or breakout after the long Corona forced break and the endless weeks in isolation. 11 songs to dance and enjoy the new freedom !
Tracklist:
Angst / Die Or Suffer / Black Flowers / Endzeit / Die Nerven / Feel The Damned / Heartbreaker / In Space / Psychopath / Reincarnation of Doiubts / T.R.T.
---
review BLACK Magazin (June 2022): "Wieder im schicken dunkel düsteren Papp Klappcover erscheint bei DARK VINYL nach 5 Jahren die neue CD von ECHO WEST und Dortmunder Projektleiter Dirk Torben Klein. Schon die bisherigen Platten wie die Trilogie "Pagan City–Gods/Ghosts/Goth sowie die CD "In Pop we Trust" konnten die Elektro-Heads begeistern und das wird sich mit der neuen Platte sicherlich fortsetzen. Wieder wurden 11 Perlen des Dark Minimal Elektro, Cold Wave und EBM mit etwas Noise und Industrial durch den Musikwolf gedreht und heraus kam natürlich wieder eine dunkle, fulminante und explosive Clubtaugliche sowie tanzbare Mischung, die alle Jünger des großen Elektrobereiches begeistern wird! Wer auf DAF, alte HUMAN LEAGUE, frühe A SPLIT SECOND, THE KLINIK, FRONT 242, THE NEON JUDGEMENT, LEAGUE OF NATIONS, VOMITO NEGRO, SIGNAL AOUT 42, THE WEATHERMEN, CLICK CLICK, INVINCIBLE SPIRIT, CABARET VOLTAIRE, SPK, SKINNY PUPPY und den vielen anderen aus der Elektro Dark Ecke steht, wird hier genau passend bedient. Die Stimme vom Mastermind und Frontmann D.T. Klein ist natürlich stark verzerrt und das genau passend zu den schweren Klangpassagen von ECHO WEST. Der Titel der Veröffentlichung ist Programm, denn "Reinkarnation der Zweifel" zieht sich mit Tracks wie "Black Flowers", "Endzeit", "Die Nerven", "Feel the Damned", "Psychopath" unweigerlich in die Abgründe der menschlichen Seele. Die kühlen analogen 80er Sound Sequencen und die knackige Bassline erzeugen eine wohlige, düstere Gesamtatmosphäre, in der mal die stampfenden, dann wieder pulsierenden Beats den Ton angeben Ein grandioses Nebenprojekt von D.T. Klein ist auch SILENT SIGNAL, hier wird ebenfalls feinster funkelnd dunkler Minimal Elektro zum Besten gegeben. Man sieht, der Mann ist in seinem Genre schon seit längerem komplett angekommen. Großer Tip für alle Freaks der oben genannten Kult Bands und ich denke Live geht das Projekt auch bestimmt so richtig nach vorne, wenn ich die Videos so sehe. (S.Erichsen) "
Weiterführende Links zu "ECHO WEST - Reincarnation of Doubts"