DEATH LOVES VERONICA - Chemical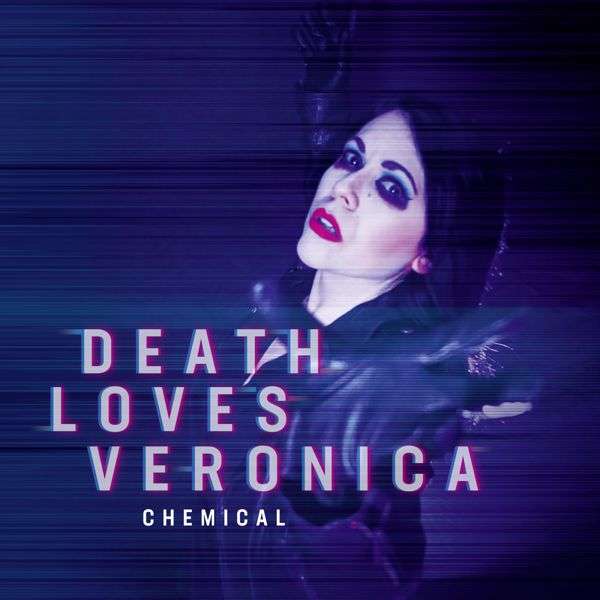 label: ColdTransmission; Mai 2021 ; file: PostPunk label-info: Chemical, an album by...
mehr
Produktinformationen "DEATH LOVES VERONICA - Chemical"
label: ColdTransmission; Mai 2021 ; file: PostPunk
label-info: Chemical, an album by Death Loves Veronica, is a perverse, dark-electronic journey infused with themes of nihilism,
inhibition, and deception. Heavily saturated with post-industrial and gothic influences, this album is a corruption of the
expected and resonates with the disillusion of our times. Recorded with analog synths and minimal guitar work,
Chemical is a daring undertaking for solo artist Veronica Campbell.
Veronica recorded the framework of this album within a two-week time period while in recovery from an intensive
health-related surgery. With limited use of her arms, she dove into the more technical capabilities of her favorite
synthesizers, obsessively crafting each sound and, as usual, keeping her distance from the use of MIDI. The album's
title is as a reminder of what collectively fuels the human race—and what can increase or dull our pain. This album
tells a dark story. It is driven and propelled from someplace deviant within, an expression of the artist's true self.

HISTORY
Veronica is the creator, composer, and vocalist of electro/darkwave/post-punk, and at times post-industrial, solo project DEATH LOVES VERONICA.Her first demo album, Vampiros Electric (2018), was widely described as a cold wave-minimalist sound created with a variety of synth work and distinctly clean vocals.
Veronica's first stage appearances were at age 15 as she wrote and performed originally in punk rock. She then moved into studio work with deathrock band Veronica's Veil in the early 90s.
As the former singer of legendary, but now defunct, Veronica's Veil, Veronica opened for acts such as 45 Grave, David J (of Bauhaus, Love and Rockets), Lydia Lunch, and has been billed alongside Kommunity FK, Fear, The Adicts, and several others. In 2000, Veil was included on a tribute album to Rozz Williams (on DARK VINYL Records). After an extensive hiatus and the loss of their guitarist, Veil attempted a two year long reformation and recorded a studio album that is yet to be released. Veil then disbanded again.
Veronica's focus became her solo project, and released the In Nightmares EP on April 1, 2019. This album retains a lot of darkwave electro sound while incorporating post-punk and deathrock elements that stem from her original artistic roots. A collection of her works has been released on European label Swiss Dark Nights entitled, Three Acts. It was then followed by a full-length album, Lucid Dreams.
Weiterführende Links zu "DEATH LOVES VERONICA - Chemical"