AERIAL RUIN - Nameless Sun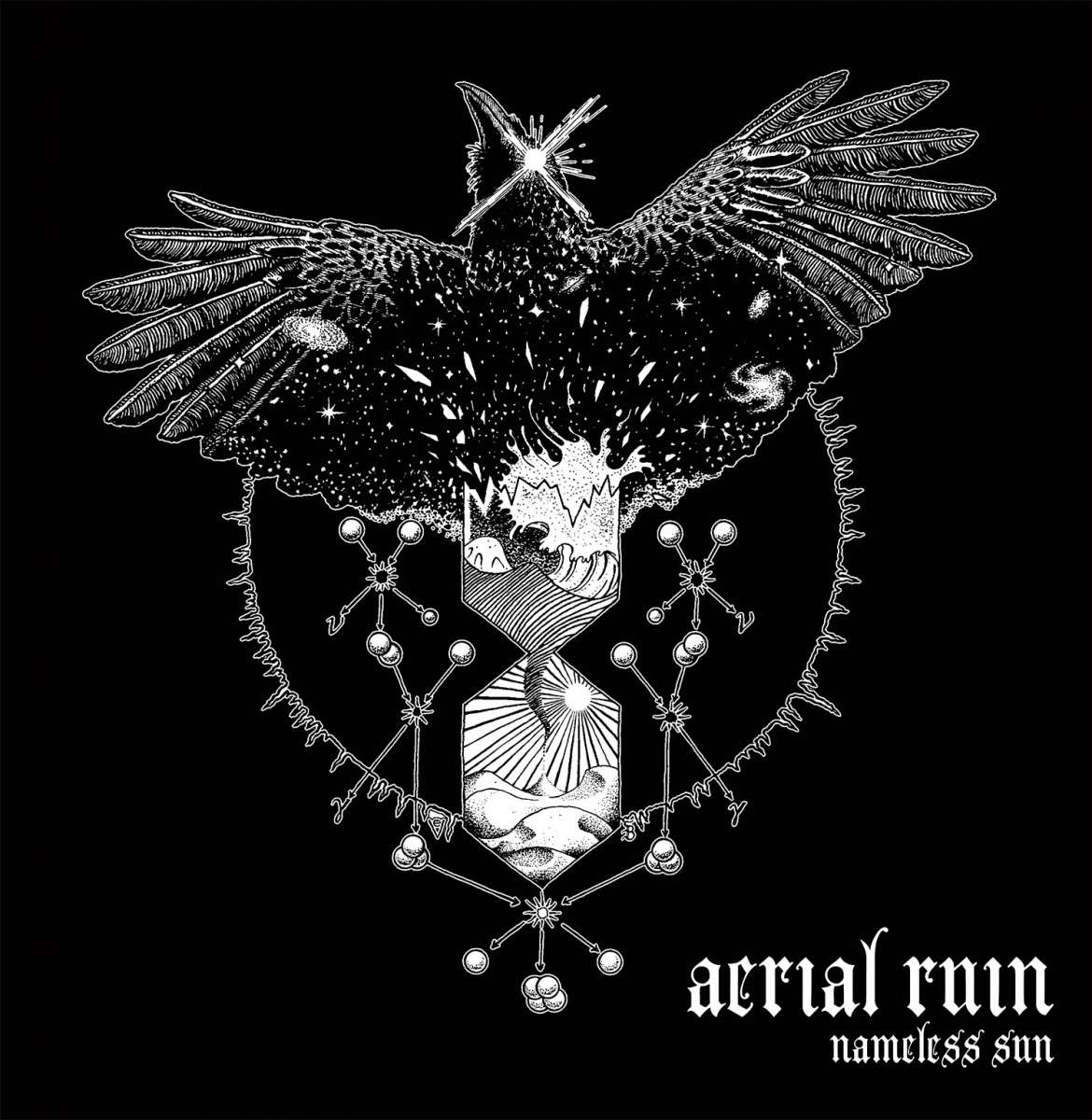 label: Caustic , July 2019 ; lim 300 copies ; file: DarkFolk label-info: Aerial Ruin, based in...
mehr
Produktinformationen "AERIAL RUIN - Nameless Sun"
label: Caustic , July 2019 ; lim 300 copies ; file: DarkFolk

label-info:
Aerial Ruin, based in Portland, Oregon is the primarily acoustic solo project of Erik Moggridge. Before AERIAL RUIN Moggridge had an active past in the metal scene beginning with the bay area thrash/death metal band Epidemicand later Old Grandad with Will Carroll (Death Angel) and Max Barnett (ex-Hammers of Misfortune). Moggridge also serves as a regular guest vocalist/collaborator with Seattle's doom duo Bell Witch. "Nameless Sun" offer DarkFolk, dark and minimal, evoking solitude and loneliness but also magic and mesmerizing, soothing and restorative.
"...Aerial Ruin whose new album 'ash of your cares' is perfect record from beginning to end. With just a guitar(and vocals) this human has the power to construct songs that will speak to you on every level. To call his music magic would be an understatement" ( Sean Reveron, Cvlt Nation )
" Soothing acoustic folk that often sounds like a sun dappled blend of Agalloch, Nechowen and Pink Floyd" (Kim Kelly, Noisey/Vice )
" There is something about Erik Moggridge's richly evocative dark folk style that always makes for a head-in-hand listening experience...I want to hear it pay attention to it and let the inner vision it brings wash over me...yes it's dark and minimal, evoking solitude and loneliness, but it's also magic and mesmerizing. It's soothing and restorative, when listening to it you can get into your own thoughts but it's like someone else is thinking them" ( Vanessa Salvia, Invisible Oranges )
Track List:
A1. How Far
A2. Entropy
A3. In the Glory of Nigh
A4. The Fray
B1. Level the Hour Glass
B2. Arrival
B3. Nameless Sun
"He has a beard like a viking and a voice like a fallen angel ... Moggridges music could be best categorized as neo-folk, if it were not for the fact that there is nothing comfortable or categorizable about this music: if you enter this land with that mindset, you will not catch the whiff of sulfur and sandalwood. You will not find the beating heart, in the heirloom chest of a broken down barn. This music is all about contradictions and blurred lines, my favorite: dark romantic acoustic music made by a man who looks like a heavy metal berserker, who writes songs full of witchcraft and cryptic romance. These are songs from someone who has truly crossed the void, and seen things he does not know how to describe, let alone relate to the rest of the world" ( Jason Simpson, j's heaven )
"Aerial Ruin has rapidly been able to establish what is very their own sound. Moggridge paints with sound and provides a sort of exit from reality. There is something distinctly magical about Aerial Ruin and it is yours for the taking" ( Matt Bacon, Metal Injection )
"Within the opening seconds of 'Where The Shadow Stands' I already fall for the lush, haunting folk of Aerial Ruin. A more subdued proposition than what I had expected based on my limited exposure to Moggridge's work, it captures me nonetheless, his spectral, echoing voice reminding me of the eeriest neofolk, sans all the bells and whistles (literally). 'November' continues down the same dark path, the driving rhythm of the acoustic guitar accompanied perfectly by Moggridge's folky lilt." ( The Sleeping Shaman )
"Aerial Ruin is a beautiful, solo, dark acoustic project by Erik Moggridge. His music is easily recognizable by his soft, remarkable voice and his down-trodden melancholic guitar strums. He epitomizes that singer-songwriter archetype, a man with his thoughts, emotions and feelings out there for the world to see. When you hear his music it takes you to a place so incredibly unique that it needs to be heard" (Ryan Chapman, The Dreaming Metal Muse)
Weiterführende Links zu "AERIAL RUIN - Nameless Sun"