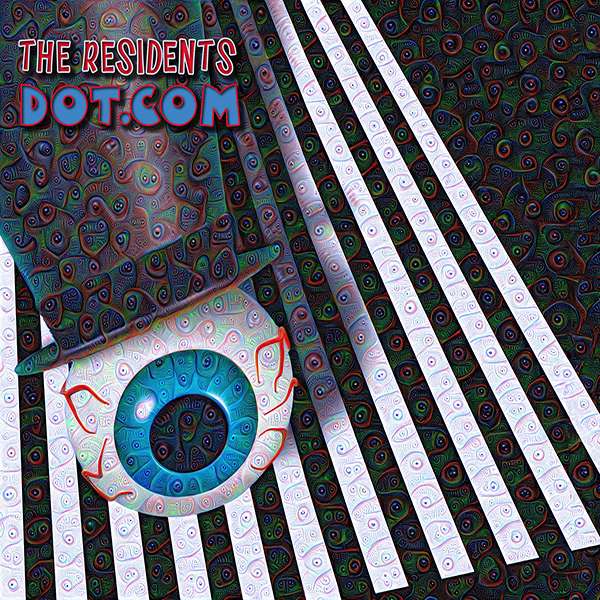 label: Klanggalerie, April 2017; Remastered plus Bonusmaterial Zwischen Juni 1999 und...
mehr
Produktinformationen "THE RESIDENTS - Dot.Com"
label: Klanggalerie, April 2017; Remastered plus Bonusmaterial
Zwischen Juni 1999 und Mai 2000 postete Ralph America mehrere MP3s von Residents Tracks auf ihrer Website. Kurz darauf wurden diese exklusiven Stücke auf einer limitierten CD versammelt, die den Namen Dot.Com trug. Klanggalerie freut sich nun, eine erweiterte Version dieses Albums zu prösentieren, remastert und mit neuem Front Cover von Poor Know Graphics. 2013 wurde ein neues Sublabel von Ralph gegründet, Radio Thoreau. Auf der Website erschienen jüngere Songs der Residents in enem neuen, radio-freundlichen Gewand: als Singles. Das ganze Material wurde an Itunes, Amazon, Spotify und Google Play geschickt. Fünf dieser eklusiven Download-Versionen finden sich nun als Bonus Tracks auf diesem Album, eines davon ist bisher sogar unveröffentlicht.
Between June 1999 and May 2000 Ralph America posted several Residents MP3s on their website. Shortly afterwards, these exclusive pieces were collected on a limited edition CD entitled Dot.Com. Klanggalerie are proud to present you an updated version of this album, remastered and with new artwork by Pore Know Graphics. In 2013, a new sub label of Ralph was started, Radio Thoreau, on the official Residents website. Radio Thoreau presented a collection of recent Residents tunes "fixed" by Charles Bobuck into a more radio friendly form: singles. All material was submitted to iTunes, Amazon, Spotify, and Google Play for an undefined period. Five of these reworkings are collected here, including one which was never released to the public.
Track list:
The Sour Song
1999
Ninth Rain
Marie
Wanda
Conceiving Ada Titles
There's Bllod (On The Bunny)
Paint It Black
My Window
Hunters
Eskimo Opera
Walter Westinghouse
The Weatherman
I Murdered Mommy
I Hear Ya Got Religion
Santa Dog For Gamelan Orchestra
The Dark Man
Fire 99/Santa Dog 2nd MillenniumMusic
Weiterführende Links zu "THE RESIDENTS - Dot.Com"