RENALDO & THE LOAF - Hurdy Gurding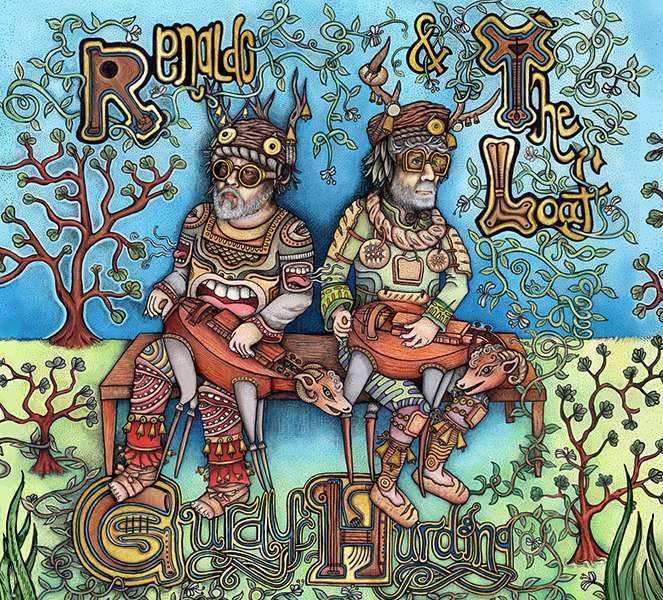 label: Klanggalerie, November 2016; new album after 30 years !! label-info: Normal 0...
mehr
Produktinformationen "RENALDO & THE LOAF - Hurdy Gurding"
label: Klanggalerie, November 2016; new album after 30 years !!

label-info:
Wenn es etwas in der Welt der Musik gab, mit dem man nie gerechnet hätte, dann wäre es ein neues Album von Renaldo & The Loaf gewesen. Glücklicherweise wäre man damit falsch gelegen. Klanggalerie präsentiert voller Stolz das erste neue Album der Band. 30 Jahre nach "The Elbow is Taboo" haben Renaldo und Ted The Loaf ein wunderbares Album kreiert, das 13 Songs im klassischen RATL Stil versammelt. Natürlich ist die moderne Technologie nicht an der Band vorbeigegangen, weshalb man auch einen 2016 Zugang in der Musik findet. Das sagt die Band zum neuen Album: "Olleh" Schwer zu glauben, dass fast 30 Jahre seit The Elbow is Taboo vergangen sind. Aber wir haben beschlossen, dass es endlich zeit für ein neues Album ist. Also (Überraschung!) GUrdy Hurding erscheint am 25. Oktober auf Klanggalerie mit einem wunderbaren Album von Poxodd. Rebaldo & Ted". Britische Avantgarde in ihrer pursten Form von einer Band, die man oft die englischen Residents genannt hat.
Possibly the thing in the world of music that you never expected to happen, but luckily you were wrong: Klanggalerie are proud to present you the brand new album by Renaldo & The Loaf. 30 years after "The Elbow is Taboo", Renaldo & Ted The Loaf have created another fabulous record. 13 songs in classic RATL style with an incredible cover by the wonderful Poxodd. All the RATL trademark sounds are there, but of course technology has not passed unnoticed, so there is a 2016 approach to the music, too. This is what the band say: "Olleh! Hard to believe almost 30 years have passed since Elbow Is Taboo but finally we have decided it's about time for a brand new album. So... (surprise!).... Gurdy Hurding is soon to be released by Klanggalerie . With a wonderful cover design and artwork by Poxodd, the collection of 13 tracks is scheduled to be released on October 25th. Renaldo & Ted". British avantgarde at its purest by who was often called The English Residents.
Tracklist:
1. Henri Rise
2. Pessimistic Song
3. A Convivial Ode
4. Scent Of Turnip
5. The Moment Is Lost
6. Gurdy Hurding
7. Improbable Legs
8. Carrot Ballet
9. Asper Dorsali
10. Djinn House
11. Gladsome Vane
12. Early Twirly
13. Optimism
Weiterführende Links zu "RENALDO & THE LOAF - Hurdy Gurding"