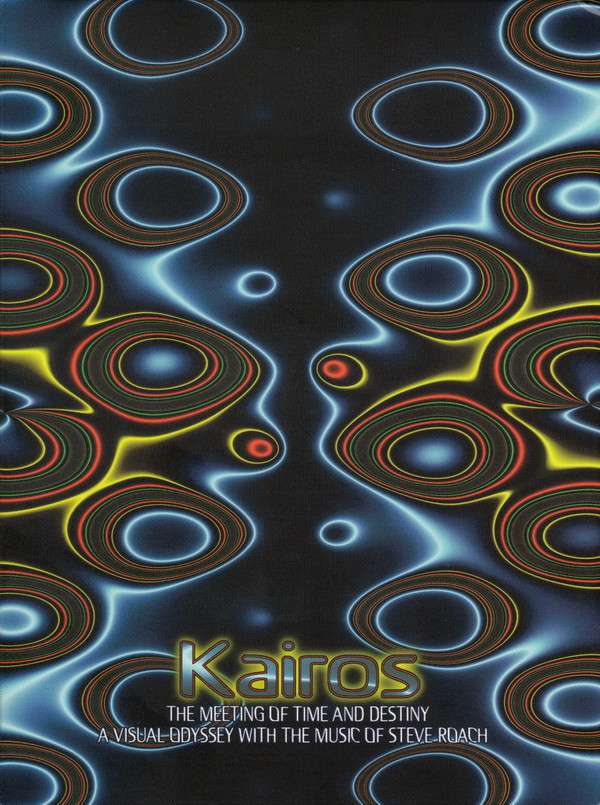 label: Timeroom, 2006 label-Info: Released 2006, in DVD-sized Digipak. NTSC, All Regions...
mehr
Produktinformationen "STEVE ROACH - Kairos"
label: Timeroom, 2006

label-Info:
Released 2006, in DVD-sized Digipak. NTSC, All Regions except Japan.
The KAIROS DVD is a dynamic flow of visual wonder worlds created by five master light, film,
and digital artists in collaboration with Steve. Drawing from a spectrum of visual techniques –
luminous organic analog light forms, dramatic Earth cinematography, cell-like computer ani-
mation -- micro and macro worlds join in a mind-expanding symbiotic flow between sound and
visuals. Creation of the visuals evolved alongside the music over several years.
The culmination is an essential representation of the mythic import found in Steve's music and
the visual core it stimulates. It is, both musically and visually, a pinnacle moment of shapeshifting
sound and visionary-inducing works. Anyone who witnessed Steve's concerts this millenium will
know what's in store. Featuring visuals from Lynn Augstein, Steve Lazur, Steven Rooke, John
Vega, and John Wadsworth, with hybrid visual creation and final editing by Roger King.
Bonus feature: the DVD includes a montage of footage from two 2005 concerts. Includes
complete soundtrack on audio CD. Total time DVD: 74:46, CD: 73:27 mins.
Tracks:
01 Soul's Time 02 Core Regeneration 03 Resonation Portal 04 Etheric Planet 05 Lifeforming
06 Biogenesis 07 Womb of Light 08 The Great Return
Weiterführende Links zu "STEVE ROACH - Kairos"