RENALDO & THE LOAF - Breadcrumbs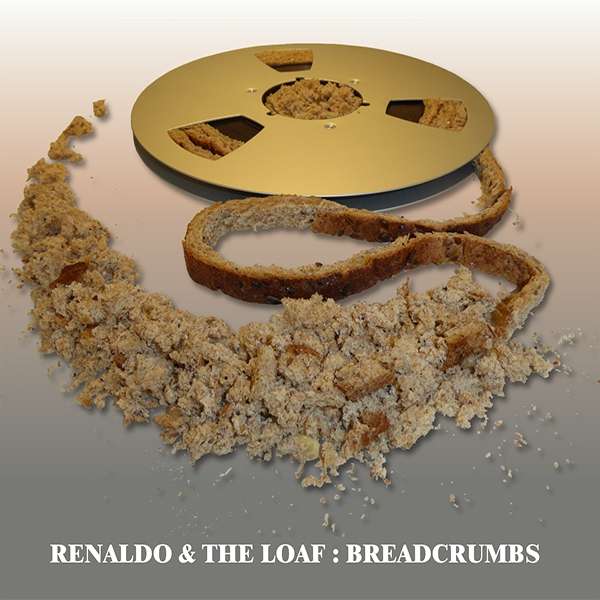 label: klanggalerie, July 2016 label-info: Normal 0 21 false false...
mehr
Produktinformationen "RENALDO & THE LOAF - Breadcrumbs"
label: klanggalerie, July 2016

label-info:
Breadcrumbs versammelt alle Stücke, die es nicht auf die anderenReissue CDs geschafft haben. Der erste Teil, Songs 1-5, versammelt alle extra Songs des Struve & Sneff 84 Vinyl Albums und gibt ihnen ihren eigenen Platz. Nach einer Interlude (ein neues Instrumentalstück) ist der zweite Teil hauptsächlich unveröffentlichte Musik. Nur Gone To Gondwana wurde zuvor in dieser Version auf Olleh Olleh Rotcof veröffentlicht. Der Song "Is This Tradition" ist ein Stück, das Renaldo M. mit einem Besucher 1984 aufgenommen hat. Nach einer zweiten Interlude (ein weiteres neues Instrumentalstück), ist der dritte Teil die 1984 Mixe des Albums Struve & Sneff, in ihrer originalen Reihenfolge.
Die Musik wurde 2016 vorsichtig remastert von der Band.

Neues Artwork wurde von Renaldo M. zur Verfügung gestellt.
The final chapter in our Renaldo & The Loaf re-issue series! Breadcrumbs collects all pieces that somehow didn't fit onto the other deluxe CDs. The first section, tracks 1 to 5, gathers up the extra songs from Struve & Sneff '84 and gives them their own space. After an interlude (a new instrumental), the second section is mainly unreleased music. Only "Gone To Gondwana" has been released before as this version on "Olleh Olleh Rotcod". The track "Is This Tradition?" is a song Renaldo recorded with a visitor in 1984. After a second interlude (another new instrumental) the third section is the 1984 mixes of Struve & Sneff reconstructed in the original track order. The music has been carefully remastered by the band in 2016. New artwork was provided by Renaldo M.
Tracklist:
1. Scottish Shuffle
2. Of Bad Teeth
3. My Favourite Things
4. Metro Stomp
5. Fluorescent Showboat (To Tangier)
6. Interlude: Sepia Turfs
7. Saccharin City
8. Gone To Gondwana (1984 Version)
9. Dr. Rat
10. Do Re Mi
11. Green Candle (Bare Mix)
12. Is This Tradition?
13. Interlude: Wind Roulette
14. Meanings Of W.E.I.R.D.
15. 16 Going On 17
16. Absence
17. 120 Before Zero
18. Brittle People
19. Dying Inside
20. Kimbolton Gnome Song
21. The Bathroom Song
Weiterführende Links zu "RENALDO & THE LOAF - Breadcrumbs"