ASMUS TIETCHENS - Parergon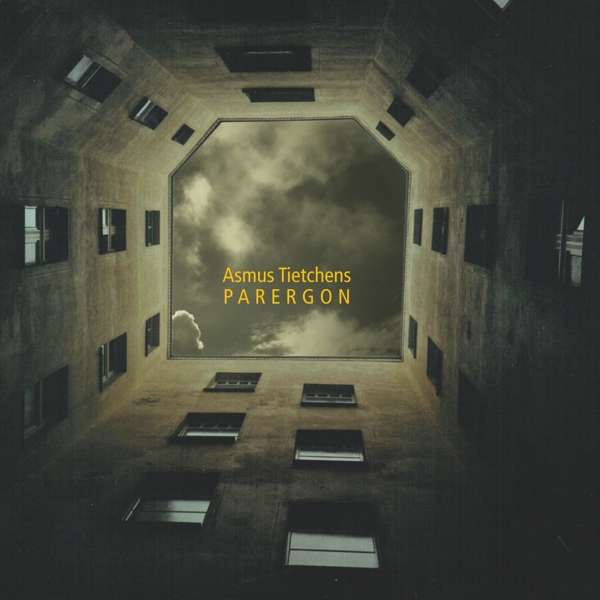 ElektronischeAvantgarde, MusiqueConcrete, label: Stille Andacht / Dark Vinyl, April 2016,...
mehr
Produktinformationen "ASMUS TIETCHENS - Parergon"
ElektronischeAvantgarde, MusiqueConcrete, label: Stille Andacht / Dark Vinyl, April 2016, 3-panel-eco-digifile;

nahezu 25 Jahre nach seinem Debut DASEINSVERFEHLUNG (Stille Andacht 01, 1992) schliesst sich der Kreis mit dem neuen Album von ASMUS TIETCHENS "Parergon" auf STILLE ANDACHT. "Parergon" (griech. 'Sammlung kurzer Texte') ist die Fortführung der Idee vom 'Recycling des Recyclings'. Damit sind nicht Remixe oder Dekonstruktionen gemeint, sondern neue Kompositionen, die aus bereits mehrfach recycelten Strukturen entstehen. Die Stücke auf "Parergon" wollen weder Bilder noch Stimmungen erzeugen, sondern dem Hörer ganz einfach etwas zum Hören geben - was er daraus macht, ist seine Sache. Dass "Parergon" in düsterer Zeit entstanden ist, geht bestenfalls aus dem Artwork hervor. Die Klänge und Geräusche selbst kommen aus dem luftleeren Raum." (Asmus Tietchens, 2016). Aufgenommen und von Okko Becker produziert in den Audiplex Studios, Hamburg, 2015-2016
"Parergon" (Greek 'collection of small texts') is the sequel of the idea to continue to recycle recyclings of recyclings. That does not mean remixes or deconstructions but much more genuine compositions derived from already repeatedly recycled structures. In the future the new compositions, too, will be transformed by recycling into totally new music. This approach is in no case hermetic because no circular course happens: There is no way back to the beginning. With digital tools - but w i t h o u t chance operations - one can achieve treatments and processings which lead to a nearly endless multitude of esthetic relevant compositions derived from once defined basic structures. In this connection 'sampling' is not of importance. -The pieces of "Parergon" do not intend to provoke pictures or moods, but will give the listener simply something to listen to - it is up to him how he handles this offer. In consequece the pieces have no titles. Instead they have index data which point to certain series. -"Parergon" has been composed in dark times, but at the best only the artwork reflects this conditions. The sounds themselves come from the vacuum.

TRACKLISTING: 1, Vektor 6R / 2. Vektor 12R / 3. Nox 2 / 4. Vektor 9R / 5. p1A / 6. Vektor 4R / 7. FmF 4A/2 / 8. p2 / 9. Vektor 11R / 10. Vektor 7R


Review (VITAL WEEKLY,November 2016):

"It was twenty-five years ago (today?) that Asmus Tietchens released 'Daseinsverfehlung' on Stille Andacht, a sub-division of Dark Vinyl, .... On that particular release Tietchens worked with the sounds of hand manipulation of reel-to-reel tapes and all the tracks are called 'Freiband', all of which was of great interest (and influence) for me. All-important for Tietchens is the constant recycling of sounds, using different technology that new developments offer.
'Parergon' is Greek for 'collection of short texts', and I am not sure if this new CD is the recycling of sounds from 'Daseinsverfehlung'; Asmus didn't mention that but he says it's a continuation of his style that we heard on 'Soiree' (see Vital Weekly 800). I started playing the CD, sat down, and closed my eyes. I was thinking that I recently saw Asmus Tietchens play live and that I am never sure what volume I should use to play his music. His concerts are never very loud, but on a CD his music can be very delicate and quiet, so one perhaps needs to turn up the volume a bit more. This new release is indeed a continuation of 'Soiree', but perhaps it is also safe to say it falls in this long line of releases, starting with the 'Menge' series on Ritornell and later on continued on 12K. Again we are left completely in the dark when it comes to the sound sources used, but on the label's website, one can read 'genuine compositions derived from already repeatedly recycled structures', which may mean that Tietchens takes a complete piece from the past, creates a couple of transformations and then overlays them onto each other, finally to create a mix out of these various stages of sound processing. A collage if you will, but Tietchens is not into shock techniques, with rapid editing and such like. Everything flows in quite a natural way into each other, almost like ambient music, but then with a slightly more musique concrete background. One could argue there is 'nothing new' going on for Tietchens here, but it's all of great beauty — in that respect also 'nothing new'. (FdW)
Weiterführende Links zu "ASMUS TIETCHENS - Parergon"