UN DRAME MUSICAL INSTANTANE - Rideau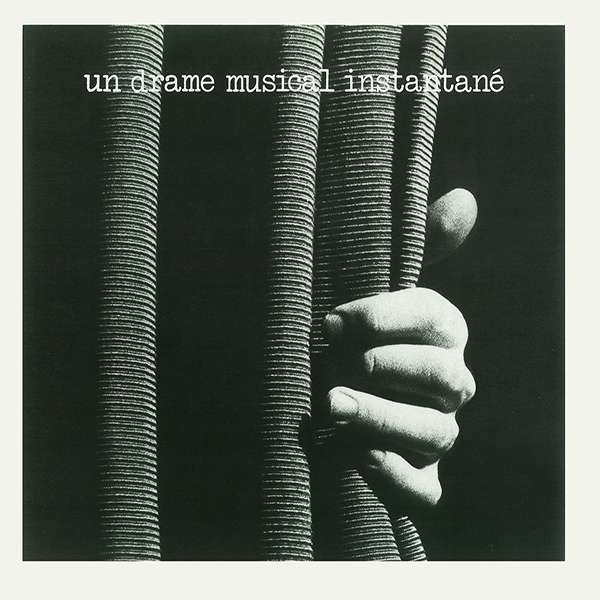 label: Klanggalerie, February 2017, reissue, remastered, plus bonustracks label-info:...
mehr
Produktinformationen "UN DRAME MUSICAL INSTANTANE - Rideau"
label: Klanggalerie, February 2017, reissue, remastered, plus bonustracks

label-info:
Rideau! was Un Drame Musical Instantané's second album, originally released in 1980 on the group's own GRRR label. Since its creation in 1976, featuring Jean-Jacques Birgé, Bernard Vitet and Francis Gorgé, the group has decided to promote collective musical creation, co-signing their albums, which they consider as artworks in themselves, or their live shows which they try to renew every time they play. Un Drame borrowed their sources from rock (synthetizer player Birgé and guitarist Gorgé, both authors of the album, Défense de); jazz (trumpeter Vitet who founded the first free jazz band in France, together with François Tusques, as well as Michel Portal who played with many American and European jazzmen); classical modern music; as well as movies or world news; they were the first in France to give a new impetus to live music on silent films. Birgé and Gorgé also recorded a duo album that was mentioned on the infamous Nurse With Wound list, Défense De. On Rideau, you will hear their wild mix of styles, a very original, unclassifiable, inventive music, which drifts from jazz to electronic music and contemporary music. Remastered in 2016 and with a lot of bonus tracks, amongst them the track that appeared on United Dairies' compilation album "In Fractured Silence" for the first time in its full length!
Rideau! War das zweite Album der französischesn AvantgardeLegende Un Drame Musical Instantane. Erschienen zuerst 1980 auf dem bandeigenen Label GRRR. Seit der Gründung der Band im Jahr 1976 machten es sich Jean jacques Birge, Bernard Vitet und Francis Gorge zur Maxime, gemeinsame Musik spontan und improvisierend zu kreiern. Auch die Covergestaltung und Liveauftritte hatten eine große Beduetung. UDMI sollte sich nie wiederholen und ein gesamtkunstwerk werden. Ihren Sound entlieh sich die Band bei Rock, Jazz und Klassik, um alle Einflüsse zu einem neuen Ganzen zu verschmelzen. Birge und Gorge schrieben auch ein Album miteinander, das auf der legendären Nurse With Wound Liste einen Platz fand. Zusätzlich veröffentlichte Steven Stapleton ein Stpck von UDMI auf seiner Kompilation In Fractured Silence. Dieses Stück wird hier als Bonus zum ersten Mal in voller Länge präsentiert. Das Album wurde remastert und um eine halbe Stunde Spielzeit verlängert. Alle Bonustracks waren bisher unveröffentlicht.
Track list:
1. M'enfin
2. Rideau!
3. La critique
4. Pas besoin d'esperer pour entrependre ni de reuissir pour perseverer
5. Tunnel sous la manche
6. La peur du vide
7. Legitime defense
8. La directeuer pareira pour ses crimes
Weiterführende Links zu "UN DRAME MUSICAL INSTANTANE - Rideau"