THE RESIDENTS - Snakey Wake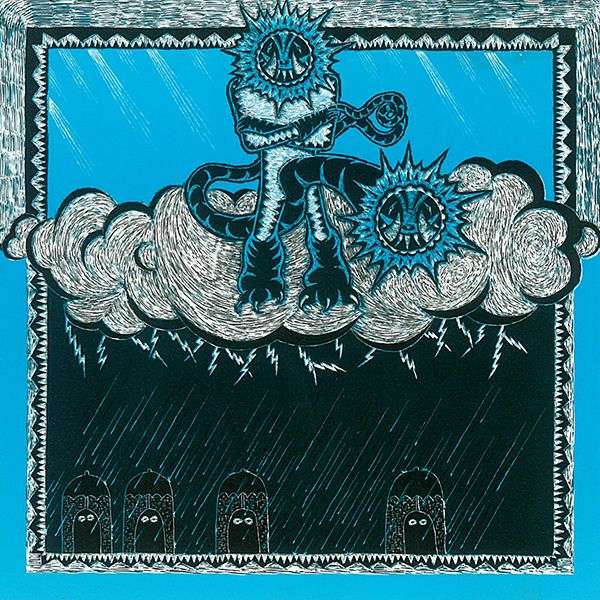 label: klanggalerie, July 2015 label-info: Normal 0 21 false...
mehr
Produktinformationen "THE RESIDENTS - Snakey Wake"
label: klanggalerie, July 2015
label-info:
Die Residents trafen Philip Lithman 1969 und wurden sofort Freunde. Sie spielten oft zusammen und Snakefinger nahm an vielen Residents Projekten teil. 1986 war ein speziell gutes Jahr für die beiden. Pläne für eine neue Tour im Jahr 1989 wurden geschmiedet, aber das Schicksal hatte anderes vor. Während einer Europatournee im Jahr 1987 erlittl Snakefinger einen Herzinfarkt in Linz, Österreich. Er wurde in London begraben, aber viele seiner Freunde in San Francisco konnten mit seinem Tod schlecht abschließen. Also organisierten die Residents eine Party, eine Trauerfeier. Sie kamen eingehüllt in schwarzes Netz mit weiteren Netz, das ihre Köroer einhüllte. Jeder trug einen offenen schwarzen Schirm und ging ohne Vorankündigung zu seinen Instrumenten. Sie spielten Six More Miles tot he Graveyrad von Hank Williams und einige traditionelle britische Trauerlieder. Diese neu gemasterte CD enthält nicht nur die bisher veröffentlichte Studiversion, sondern auch das bisher nur als Download erhältliche Livekonzert in remasterter Form.
Track List:
1 Snakey Wake
2 Snakey Wake Live
3 N Senada Live at Snakey Wake
The Residents met Philip Lithman in 1969. They became immediate friends and began playing music together. Snakefinger participated in many Residents projects with 1986 being a particularly good year for their working together. Plans were made to tour again in 1989, but fate decreed otherwise. While on a European tour, Snakefinger died on July 1st, 1987 in Linz, Austria. He was buried in London, and many of his friends in San Francisco found it difficult to accept a death so far from home. So The Residents organized a party, a wake. They arrived in black with black net wrapped around their bodies and each carried an open black umbrella. They went to their instruments without introduction and played a series of old English laments and Hank Williams' "Six more miles". This newly remastered CD presents you the studio version of this special performance (as issued by UWEB in 1988) plus the whole recording of the live performance which was previously only available as a digital download. It also includes a special set by N. Senada.
Weiterführende Links zu "THE RESIDENTS - Snakey Wake"