ZAHGURIM - Moral Rearmament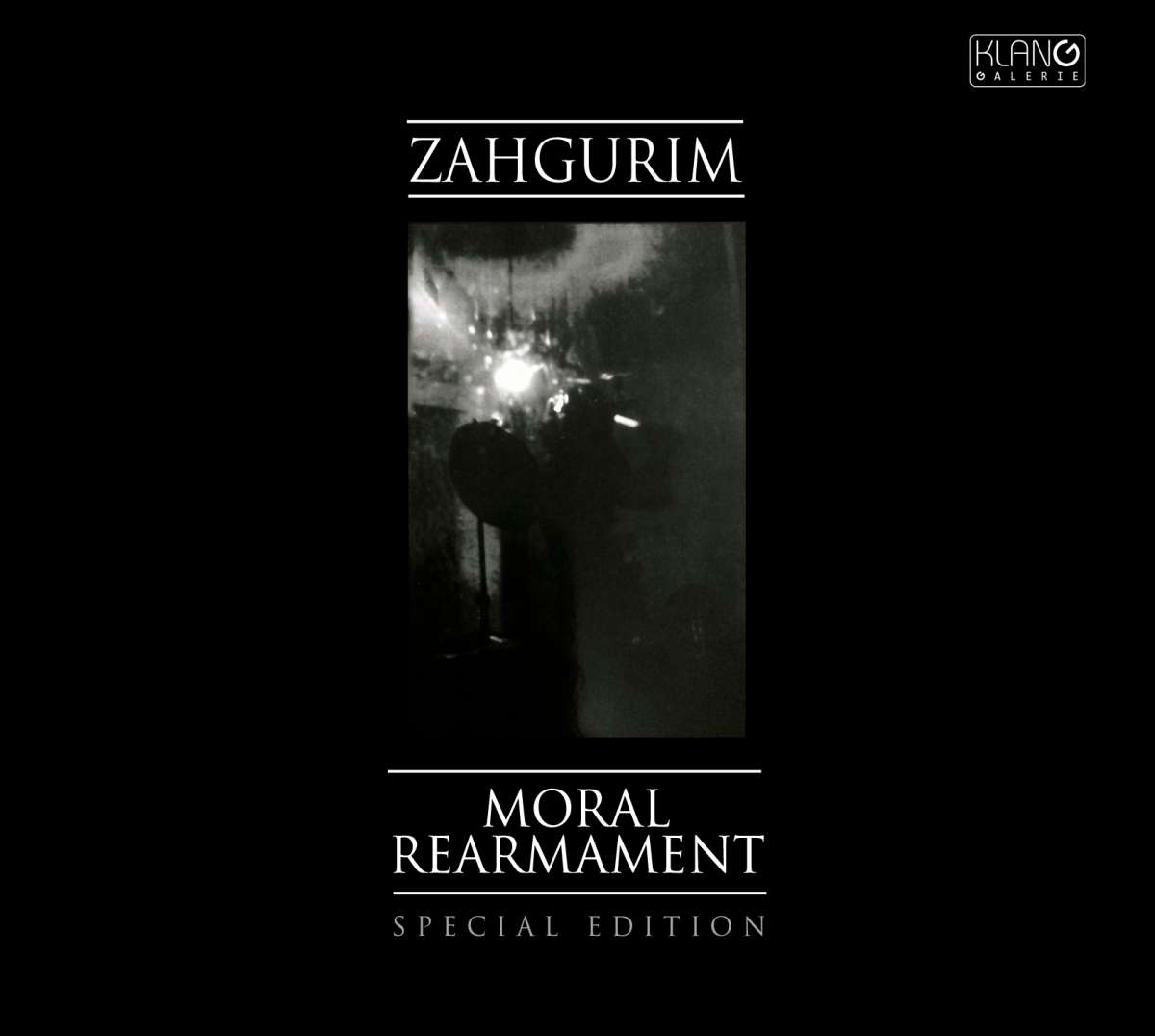 label: Klanggalerie, November 2014 ; file: Topy label-info: Normal 0 21...
mehr
Produktinformationen "ZAHGURIM - Moral Rearmament"
label: Klanggalerie, November 2014 ; file: Topy

label-info:
Early pioneers of the industrial music scene, Zahgurim is delighted to announce a CD reissue of its first vinyl LP Moral Rearmament on the Klanggalerie label, thirty years after the original recording at The Old Ambulance Station1 on London's Old Kent Road.
Recorded on October 24th and 25th, 1984 Moral Rearmament was the first and subsequently only vinyl release by the group. Zahgurim were formed in 1983 and were early contributors to the Industrial Music scene, associating with the iconic Temple Ov Psychick Youth [TOPY]2. Zahgurim were invited by Konnex Records Producer, Manfred Schiek3 to record an album for his recently launched sub-label, Berlin Atonal, and by Berlin Atonal Festival4 founder Dimitri Hegemann [aka Leningrad], to perform at his pioneering sonic art event alongside Test Dept. Laibach, Club Moral and others. Moral Rearmament became Berlin Atonal's fifth release [ST 3005], the label having launched with two live recordings by Psychic TV.
Paul Ackerley stated: 'Zahgurim is delighted to be working in collaboration with a true contemporary of those Berlin Atonal pioneers in Walter Robotka of Klanggalerie. Walter is bringing many of our experiments in industrial and electronic music in the 1980s to an enthusiastic new audience.
To mark the occasion of its release, we have created an additional three tracks for the anniversary reissue. Each of these has a sonic element from un-released Zahgurim recordings and was created with technology contemporary to the original material. The Special Edition is completed with three re-mastered live recordings of Zahgurim performing tracks from the Moral Rearmament LP. Two of these were previously only available as cassette issues and one has never before been heard in the public domain.
The original recordings on Moral Rearmament were produced and mixed by Zahgurim working with Julian Gilbert and Simon Crabtree [Simon Crab] of experimental music group Bourbonese Qualk, who loaned their extemporized recording studio at The Old Ambulance Station for the occasion.
Zahgurim went on to perform at TOPY's early 'rave' Thee Fabulous Feast of Flowering Light at Hammersmith Palais in May 1985. Shortly afterwards Zahgurim members Paul Ackerley and William Vince co-founded the important industrial and experimental percussion group, Left Hand Right Hand, working with Karl Blake, Lol Coxhill, Charlie Collins et al. Remaining Zahgurim founding band member, Andrew Wadsworth ['Little Andy'] went to Kansas to live with legendary writer, William S. Burroughs.5
Weiterführende Links zu "ZAHGURIM - Moral Rearmament"