TREHA SEKTORI - Endessiah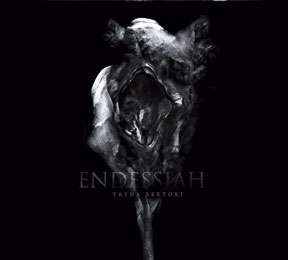 label: Cyclic Law, November 2012 label-info: We proudly welcome the French Dehn Sora to...
mehr
Produktinformationen "TREHA SEKTORI - Endessiah"
label: Cyclic Law, November 2012

label-info:
We proudly welcome the French Dehn Sora to the Cyclic Law family with his solo project Treha Sektori. Dehn Sora is also a member of Sembler Deah (Featuring members of Amenra) and a long time collaborator of the Church Of Ra.
Treha Sektori means "the place where they fall", formed in 2005 from a feeling of absence, to express through instinctive language and silent odes a falling towards the Sun. SOLVAH. SEVERAH. SOLEMNH (Where can we learn how to die, when soil became sky ?). "Endessiah" is for the end of movement, literally meaning "to let go everything". When the mind ceases to respond to the physical world around him. Endessiah was built in doubt, fear, self-beating, screams, smiles and euphoria. Maybe more in reclaim for light, but always face down. The album was composed while searching for a certain state before recording anything, to realise what will be recorded, not as an inspiration, but a recording of the moment. No keyboards were used and a predominance of voices and strings instruments (guitars, esraj, polynesian mandoline, banjo...) were utilized with a will of fading every sources into a distinctive sound mass. Endessiah comes from a surge of feelings, capturing what came to be seen, and trying to determine if it was real or not. A constant will of searching for something "alter", something, some where else. "To let go of everything".
CD Edition of 1000 copies in 6 panel digi sleeve.
Weiterführende Links zu "TREHA SEKTORI - Endessiah"