UFOMAMMUT - Oro:Opus Alter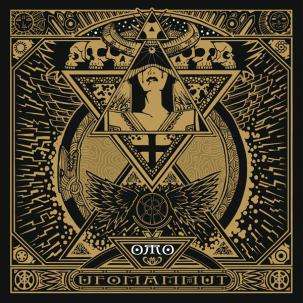 label: Neurot, September 2012 ; file: hypnotic - psychedelia - doom label-info: Italian...
mehr
Produktinformationen "UFOMAMMUT - Oro:Opus Alter"
label: Neurot, September 2012 ; file: hypnotic - psychedelia - doom
label-info:
Italian psychedelic sludge purveyors Ufomammut present Opus Alter, the second half of their new album Oro. Divided into ten massive movements overall, the two-chapter work is an expansive and multi-faceted exploration of the concept of knowledge and its power—the magical stream controlled by the human mind to gain control of every single particle in the surrounding world. The title itself is Italian for "gold," and Oro is the alchemical process to transform human fears into pure essence—into gold.
Although Oro's two chapters were released months apart from each other, they must be considered as a single track in which the musical themes and the sounds appear and reappear, mutate and evolve, progressively culminating in Opus Alter's crushing final movement.
Since their inception in 1999, Ufomammut perfected a monolithic mix of hypnotic riffing attitude and visionary psychedelia. The group has toured extensively, and crossed the ocean to the United States for the first time in 2009 for a tour of the West Coast. They've performed at renowned international music festivals including Roadburn, Hellfest, Ieper, Stoned from the Underground and Asymmetry, sharing the stage with Neurosis, Down, Amen Ra, Baroness, Sons of Otis, Motorpsycho and endless more along the way. The band's live show is supported by the internationally acclaimed video and graphic art of Malleus, a rock artists' collective, who conjure the entirety of Ufomammut's visual impact.
2012 will see the band expanding their touring circles across the face of the planet in support of Oro. Stay tuned throughout the year as more details on the release and tour schedule are confirmed.
Weiterführende Links zu "UFOMAMMUT - Oro:Opus Alter"