COLLAPSING NEW PEOPLE - Crash Test Junkie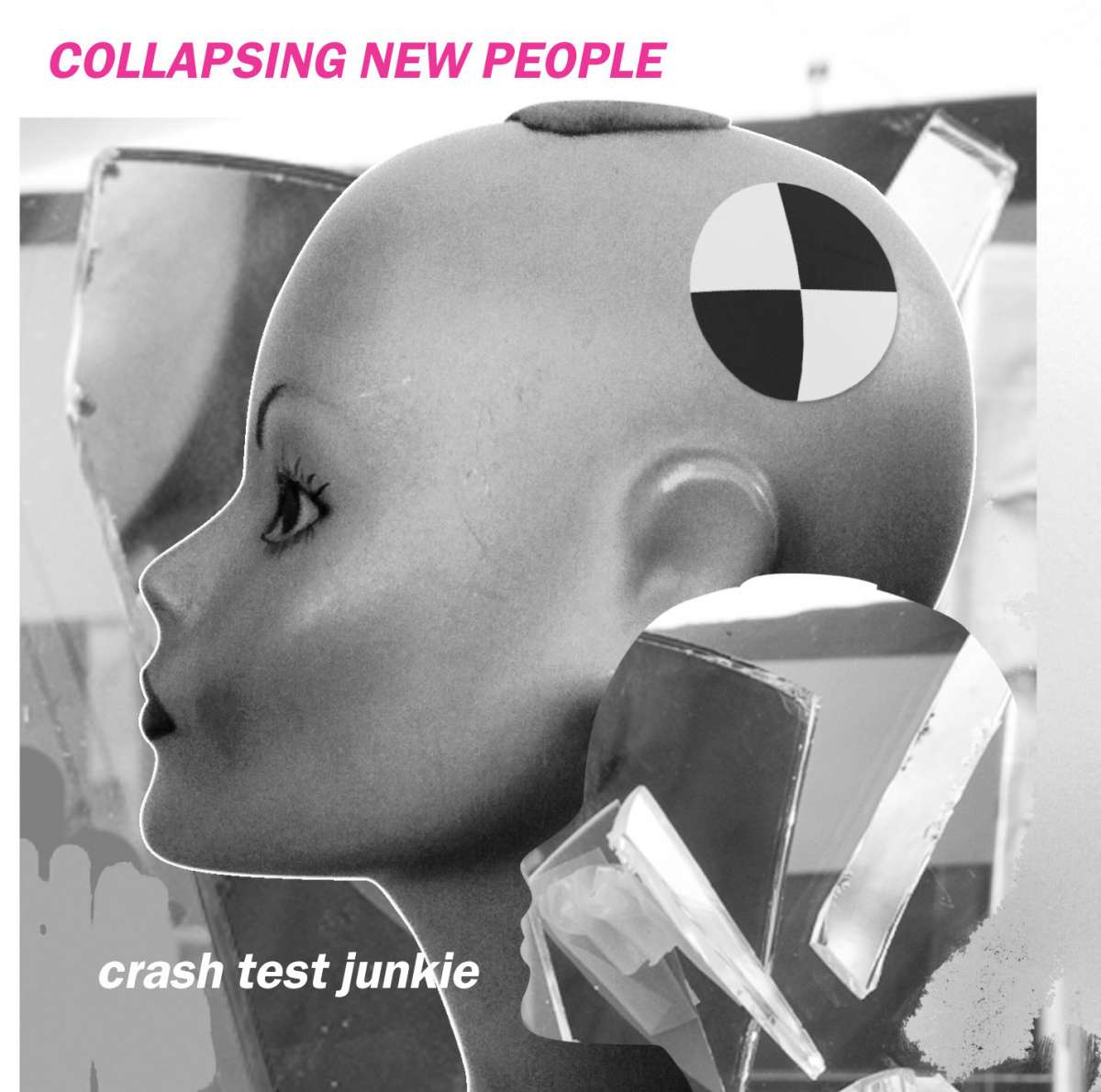 label: Klanggalerie, Juli 2012 label-info: Tracklist : Deny me Hide & Seek...
mehr
Produktinformationen "COLLAPSING NEW PEOPLE - Crash Test Junkie"
label: Klanggalerie, Juli 2012

label-info:
Tracklist :
Deny me
Hide & Seek
All-inclusive man
Seereen
Money
S.O.S.
Heaven help their world break down
Go dance
Candy Floss
Alice
Waiting in your planet's glow
Always on the run
Crash Test Junkie
Empty bin
Stop
Ponyhof

Collapsing New People wurden 2002 von Cy (vox, git., bass, synths) und Didi
Disko (vox, git., bass, synths, sampling) in Wien gegründet. Anfangs noch
stark von Wave- und Post-Punk-Einflüssen geprägt, wandten sich Collapsing
New People bald verstärkt poppigen Rhythmen zu. Durch Auftritte im In- und
Ausland (u.a. als Headliner des Fake Festivals in Nancy, im New Yorker Flash
Club oder bei den Big Brother Awards), zwei Alben und zahlreiche
Samplerbeiträge konnte die Band rasch eine enthusiastische Fangemeinde
gewinnen.
Ab 2010 begann die Band mit der Arbeit an ihrem dritten Album, für das sich
Collapsing New People von Klassik über Trip Hop bis Funk, Dada bis Art Brut,
Film Noir bis Science Fiction und "von einem alten Backsteinhaus"
inspirieren ließen. Das Ergebnis kann sich sehen lassen: auf "Crash Test
Junkie", erschienen bei Klanggalerie, bringen Collapsing New People ihren
futuristischen Electro-Pop zur Perfektion. Die 15 Tracks sind so vielseitig
wie die Band und ihre Einflüsse: tanzbare Popsongs ergänzen sich mit
experimentelleren Stücken, eingängige Hooklines treffen auf verspielte
Melodien und psychedelische Klangteppiche, analoge Synthesizer verschmelzen
mit Gitarren, Streichern und Spielzeuginstrumenten zu einem explosiven
Gemisch.

Collapsing New People were founded in 2002 in Vienna by Cy and Didi Disko.
In the beginnig they were heavioly influenced by New Wave and Post Punk, the
band soon started to working with pop melodies. Live gigs in France, USA and
Europe got the band a strong following and fan base.
In 2010 the band started work on their third album, inspired by Trip Hop,
Funk, Dada, Art brut and even an old brick house.Crash test Junkie,
released by Klanggalerie in June 2012, sees CNP bringing their futurist
electro to perfection. Danceable pop songs meet experimental pieces, ctchy
hooklines meet playful melodies and psychedelic sound layers, analogue
synths melt with guitars, strings and toy instruments.

Discographie:
concrete view, 2002
collapsing new world, 2006
crash test junkie, 2012
Weiterführende Links zu "COLLAPSING NEW PEOPLE - Crash Test Junkie"