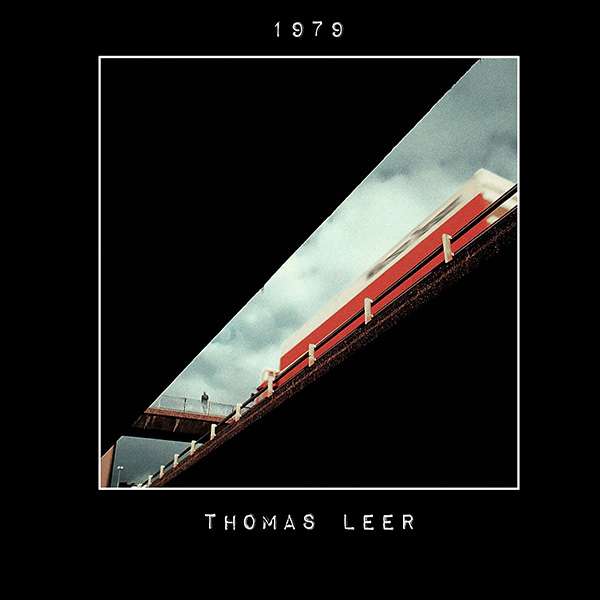 label: Klanggalerie, March 2017, reissue, remastered, plus bonustrack label-info: Normal...
mehr
Produktinformationen "THOMAS LEER - 1979"
label: Klanggalerie, March 2017, reissue, remastered, plus bonustrack

label-info:
Thomas Leer ist eine Schlüsselfigur in der britischen Elektronik und Industrial Szene. Sein Album "The Bridge", aufgenommen mit Robert Rental, erschien 1979 auf Throbbing Gristle's Industrial Records und zählt heute zu den Meilensteinen des Genres. Thomas veröffenltichte danach etwas pop affinere Musik, so zum Beispiel Contradictions auf dem Cherry red Label, oder The Scale of Ten auf Arista. In der 2. Hälfte der 1980er gründete er das Duo Act gemeinsam mit Claudia Brücken von Propaganda. Von Zeit zu Zeit überrascht Thomas Leer seine Fans mit neuer Musik, und manchmal gibt es auch Schätze aus dem Archiv. Das Album 1979 wurde von ihm als digitaler Download veröffentlicht und enthält seine frühesten Kompositionen aus dem Bereich der Elektronik. Klanggalerie freut sich nun, die Sammlung gemastert und gesammelt auf CD zu präsentieren, versehen mit einem 14. Bonus Track, der bei der download Version nicht dabei war.
Thomas Leer is a key figure in the British electronic and Industrial scene. His album "The Bridge", together with Robert Rental, was released by Industrial Records in 1979 and is today seen as a landmark album from that era. Thomas later went on to record more pop influenced music with releases such as "Contradictions" on Cherry Red and "The Scale of Ten" on Arista. In the second half of the 1980s he formed the duo Act together with Propaganda's Claudia Brücken. From time to time, Thomas Leer surprises his fans with new music, sometimes also with archive stuff. The album "1979", originally available as a digital download only on his bandcamp page, presents his earliest explorations into the world of electronics. These earlies songs have previously never seen the light of day. Klanggalerie are now happy to release them as a CD, collected, mastered, and with a 14th bonus track that wasn't available on the digital release.
Track List:
1. Semi Detatched Suicide
2. Torment Weekly
3. Surprising Variations
4. Crossmaglen
5. Fixed Focus
6. Structures
7. Monorail
8. Back Of The Mind
9. HIgh Rise
10. Urbain
11. Crouch End
12. Never Met An Actress
13. Ad Astra
14. Sleepless Nights
Weiterführende Links zu "THOMAS LEER - 1979"