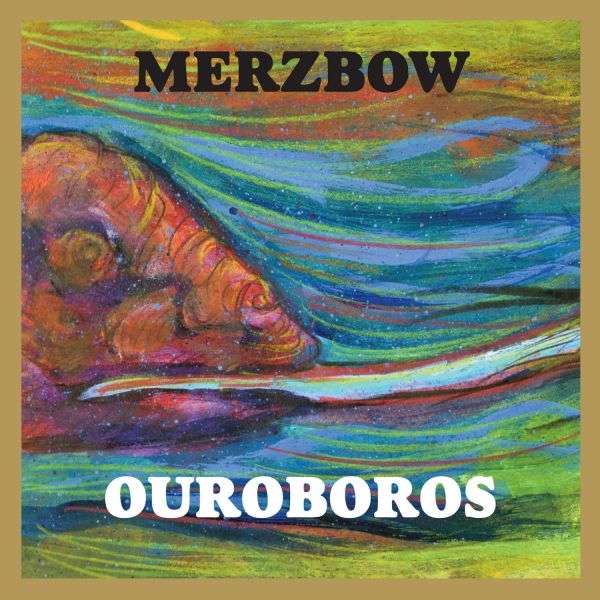 label: Soleilmoon ; lim 500 copies ; special packaging label-info: Ouroboros is an ancient...
mehr
Produktinformationen "MERZBOW - Ouroboros"
label: Soleilmoon ; lim 500 copies ; special packaging
label-info:
Ouroboros is an ancient symbol dating back more than 4000 years. A snake or dragon eats its own tail, and represents eternity, or the circularity of life. A more modern interpretation might suggest that mankind will eventually consume itself once it finishes consuming all the life and resources on Earth.
Snake species are in decline just about everywhere. Agriculture, pesticide use, roads that separate breeding populations, habitat loss, decreased food supply and predation by other animals are all putting pressure on snakes. Sadly, many of them are disappearing for reasons unknown, and considering their general unpopularity with humans, few people are concerned. Yet these beautiful reptiles are top-level predators, and play an important role in the health of every ecosystem they inhabit. Just as the loss of wolves has lead to unintended consequences for populations of other animals, so it will be that the disappearance of snakes will have unwanted outcomes for other creatures, including man.
Masami Akita, recording under the name Merzbow, with more than 200 albums to his credit, is considered one of the preeminent artists in the field of noise music. In recent years his output has centered on animal themes, following his concern for the protection of animal rights. Albums for chickens, whales, seals and dolphins have been released on a variety of labels. Important Records of Newburyport, Massachusetts (USA) has released a series of thirteen CDs, each dedicated to a different Japanese bird.
"Ouroboros" is presented in an exquisite handmade screen-printed eight-panel roll-folder featuring original artwork by Mr. Akita, and is limited to 500 copies. The CD is Merzbow's second release for Soleilmoon Recordings, following 2007's "Eucalypse" (SOL 154 CD).
Weiterführende Links zu "MERZBOW - Ouroboros"