MUSLIMGAUZE - Uzi Mahmood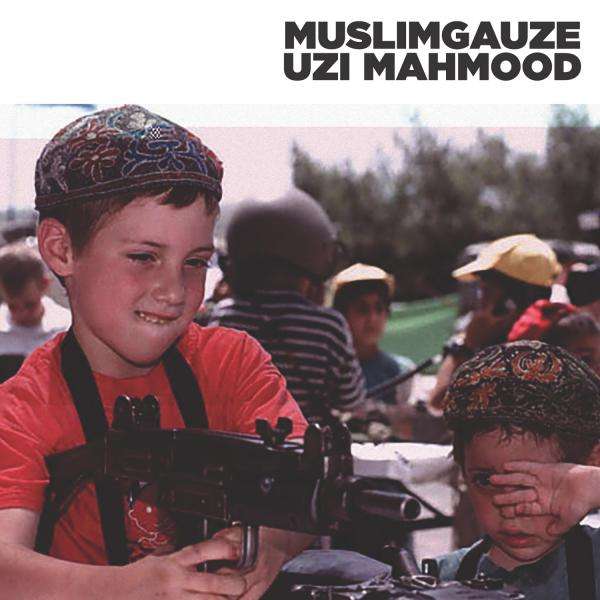 label: Soleilmoon ; lim 500 copies ; Bryn Jones died January 14, 1999. The man best...
mehr
Produktinformationen "MUSLIMGAUZE - Uzi Mahmood"
label: Soleilmoon ; lim 500 copies ;
Bryn Jones died January 14, 1999. The man best known as Muslimgauze was 37 years old, and at the peak of his career. During his short life he recorded an astonishing number of albums, some 200 at last count, a great many of them in years immediately preceding his death. Indeed, his output was so great that his labels couldn't keep up with the virtual flood of music he produced. It's no wonder new material continues to surface so long after his passing. "Uzi Mahmood" was recorded to satisfy a specific request. Soleilmoon wanted a 12 inch single that DJs could play in nightclubs. The idea was to introduce Muslimgauze to a potentially enormous new audience. The request was made in the autumn of 1999, in a phone call lasting less than five minutes; Bryn was never one for small talk. He was all business, and he could record a complete album in three or four days, sometimes faster. Two weeks after agreeing to record a disco album for Soleilmoon, "Uzi Mahmood" was delivered to the label. But instead of the agreed on two or three tracks, he sent an eleven song compact disc, followed a week later by a 90 minute digital audio tape containing the entire CD plus two more pieces. Four songs were eventually selected for the experiment, and in the spring of 1998 a dirty-and-dubby 12" EP was released. Two more songs were later used to replace a pair of corrupted tracks on the master tape for "Hussein Mahmood Jeeb Tehar Gass", released on CD in 1999. The music was well received by fans, but the hoped-for dance floor revolution never happened, and the little record with the unconventional beats went out of print a few years later. Fast forward to the present: The year is 2009 and the four song EP has been out of print for more than five years, seven more songs lie waiting in the vault, still unreleased, and the two tracks tacked onto "Hussein Mahmood Jeeb Tehar Gass" are the only ones in wide circulation. Which is why Soleilmoon is so very pleased to finally be releasing all thirteen songs together on one record. "Uzi Mahmood" is 90 minutes of the sexiest, most booty-shakin' Muslimgauze music ever heard. It stretches luxuriously across three LPs – two running at 33 RPM and one at 45 RPM – presented in an lavish, no-expense-spared gatefold jacket, and is limited to 500 copies.
Weiterführende Links zu "MUSLIMGAUZE - Uzi Mahmood"