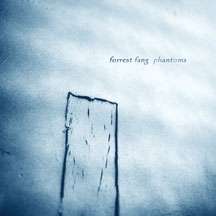 label: Projekt, August 2009 ; label-info: Normal 0 21 )"Fang produces...
mehr
Produktinformationen "FORREST FANG - Phantoms"
label: Projekt, August 2009 ;

label-info:
)"Fang produces soundscapes suffused with peace and a sense of floating and drifting beauty that are wondrous to explore." - Alternative Music Press
Phantoms is Forrest Fang's 9th solo album and the follow-up to his Projekt release, Gongland. Nearly eight years in the making, Phantoms builds on the gamelan-influenced soundscapes of its predecessor by weaving organic sounds of non-Western stringed and percussion instruments and filtering those sounds through a rich melodic tapestry of warm and vaporous atmospheres. Fang's subtly layered and continually evolving textures combine his Asian influences with his love of fractal algorithms that reflect the chaotic beauty of nature. The ambiences of Phantoms evoke a state of contemplation within a world in flux. The centerpiece of the album is a 23-minute ambient suite — "The Hallucinations of Hung Tung" — inspired by the otherworldly paintings of a Taiwanese fisherman and outsider artist.

"Fang makes a perfect labelmate for such spirits as Vidna Obmana and Steve Roach. Good for both late night relaxation or close attention." - All Music Guide
Weiterführende Links zu "FORREST FANG - Phantoms"